At the moment, it is NOT possible to exchange or return an online order in a physical shop. It is mandatory to request the exchange or return through the online portal, depending on the country:

Spain
International

In Spain, you will have to select a delivery point where you can choose the one that suits you best. WARNING! If you choose a box office as a delivery point, you must first register on the Correos website or at their offices.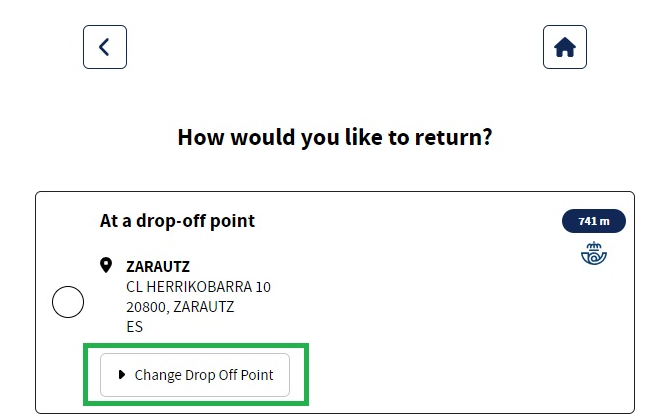 Once the label has been generated (whether you have selected a locker as the delivery point or a specific post office), you will be able to deliver the parcel to ANY POST OFFICE WITHIN YOUR LOCATION. If you have selected a locker as delivery point and you wish to deliver to a different one, you will have to generate a new label, selecting the desired locker.
From outside Spain, once your request has been registered, you will be sent by email the steps to follow for the collection or delivery of your return package with our international transport agency DHL.